How to Improve your Local SEO in 5 hours
We know you are a busy entrepreneur, and there is no second thought about that. Your time is precious, but at the same time, your business website is also precious that requires your attention to improve your local SEO.You can opt for local seo marketing services.Hence, we are going to suggest you five simple tips about how to do local seo to improve your local SEO within just five hours.Local SEO helps in improving your local search results and help you in getting the customers nearest to your business location.
Check out Google's My Business Page and Facebook/Twitter remarketing policy
If you check Google's My Business Page, you will come to know that it would not take more than fifteen minutes of your valuable time to get done with it. It will help you integrate your website with Google search directions and Google Maps, apart from your business phone number and address.
It also asks you whether you deliver goods and services to your customers at their locations or not, which is a very vital piece of information.
Afterwards, Google will send you an email with a postcard with a pin to do cross-verification. If you add a description of your business in Google's My Business page, people can familiarize themselves with your local brand directly from that page.
Apart from this, you can check Facebook remarketing policy, Facebook email custom audiences, Twitter remarketing, Twitter custom audiences to improve local web-traffic to your website. Google, Facebook, Twitter all are great social media promotional tools irrespective of the fact whether you are in B2B or in B2C industry.
Find a local directory to submit your business
There are actually thousands of local directories across the web where you need to submit your business site's web page link. There are several services which deliver you speedy solutions to your problem.
They do the submission to local directories on your behalf. If you are handling a business with big portfolio, we suggest you to use 'Yext'. If you are looking after a medium sized portfolio of business, we suggest you to have a look at 'Moz'. Else, if you are just a new comer and handling a small sized business portfolio, we suggest you to use 'Aabaco Small Business'.
Get reviews from your Customers
Just because you get more reviews from your customers, that does not necessarily mean that it would help you to surpass other web entrepreneurs by web page ranking. But more reviews will definitely help you to acquire much better CTR (click through rate), which in turn helps your site to increase ranking in Google search since CTR is a vital parameter that determines search engine ranking of a page. Apart from Google's My Business Page or business news, there are several other services to integrate for getting reviews, like Yelp and Better Business Bureau.You can also ask your friends to get the reviews by using your services.
Acquire Backlinks
What exactly happens when you query a word in Google?
Apparently, it shows you a set of results serially. Inherently, it runs an algorithm called "Page Rank" that formulates the basis of the serial order in displaying the results. As the owner of the webpage, your motto will be working on the steps so that Page Rank algorithm considers your webpage as the numero uno serial.Backlinks are most important to rank your business website in Major Search engines like Google.
By common sense, you would tell that Page Rank will just browse through all the webpages and will count the number of occurrence of the search keyword within it, then considering the number of counts, it will display the webpages in descending order. This is not the case in practical.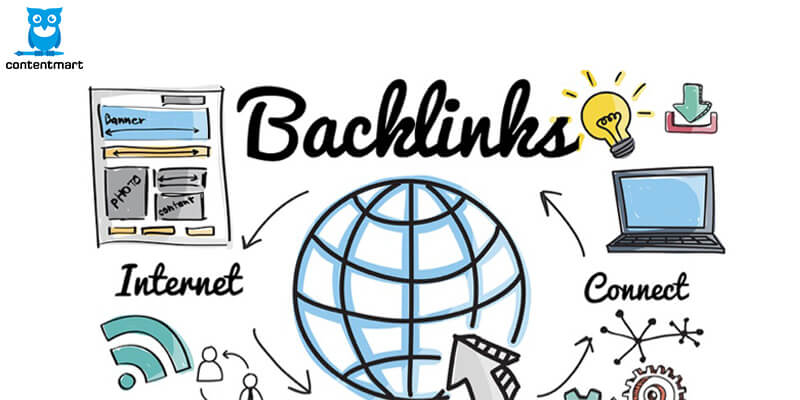 Considering the search keyword's density in webpage is just one of the criteria Page Rank algorithm considers, but this is not the only criterion. Another important criterion is considering the number of inbound links flowing to the webpages. Inbound links for your webpage are the clickable links found in other third party webpages, clicking on which will make the readers land in your webpage.
Typical creation of a backlink in any third party webpage content requires just an anchor tag in HTML <a >. These inbound links are more popularly known as "backlinks". Ideally, higher the number of backlinks coming to your webpage, more there is the probability that Page Rank algorithm will be placing your webpage at a higher rank while querying with the search keyword. In case you are keen to know the number of backlinks your webpage is receiving, you can try Google's Webmaster Tool's search console instantly to check the count.
Improve on-site search engine optimization
Even though you use an automatic website builder (like WordPress) which will help you in giving both shape and frame to your website by providing the basic template, you need to customize your own website by adding appropriate content to each and every page of it. The basic thumb rule says you need to optimize our site physically into various categories and sub-categories with titles which contain relevant keywords.
Google actually uses LSI (Latent Semantic Indexing) in order to analyze the content of your pages to get the keyword variations. Hence, it is suggested to optimize the content of your web pages through overhauling keywords in title tags and meta descriptions. For all content related requirements, you can count on Contentmart, an online content marketplace. This platform hosts thousands of talented freelance content writers and translators for delivery of quality content that is SEO friendly and engaging.
Why Choose Local SEO ?
You get more profit. The latest data proved that 78% of local mobile searches result in offline purchases.
You obtain higher conversion rate. Local search optimization is 50% more successful than common advertising methods.
Your website becomes highly targeted. People do local searches to find an appropriate goods or services. So the closer you will be to your prosper customer, the better for you.
Your local optimization is cost-effective and fruitful. The main point is that you can reach your customer when they actually need you. Thereby it increases chances that they will pay for your goods or services.
With local SEO you may overcome even big companies. Getting listed in Google My Business boosts your chances of appearing among the highest local search results. Local SEO is a perfect way to beat the big companies. By the way, studies tell that only 44% of the companies have registered in Google My Business.
Today local SEO is becoming more and more important, since customers drastically changed the way of purchase. The secret to digitally bridge your website to customers lies in proper local optimization.