What is GDPR and How to comply with it for Bloggers
So GDPR is going to take effect from 25th May 2018, and you might be getting huge emails from the popular companies but unable to understand what is GDPR as like you are unable to understand GST. I was also unable to understand what is it exactly and many people have asked me to find out what exactly GDPR and how it will affect the bloggers?
GDPR is the updated version of Data Protection Act 1998
To short out the knowledge about this, there is good news I have found is that GDPR will help the bloggers or the website owner to hide the WHOIS record more over the company who are selling the data to the spammers or the hackers will have to stop that after GDPR ( European laws and regulations as general data protection regulation  ) take effect. That is excellent progress for the GDPR. Now, let us move to the Basics of GDPR effect and what it is exactly.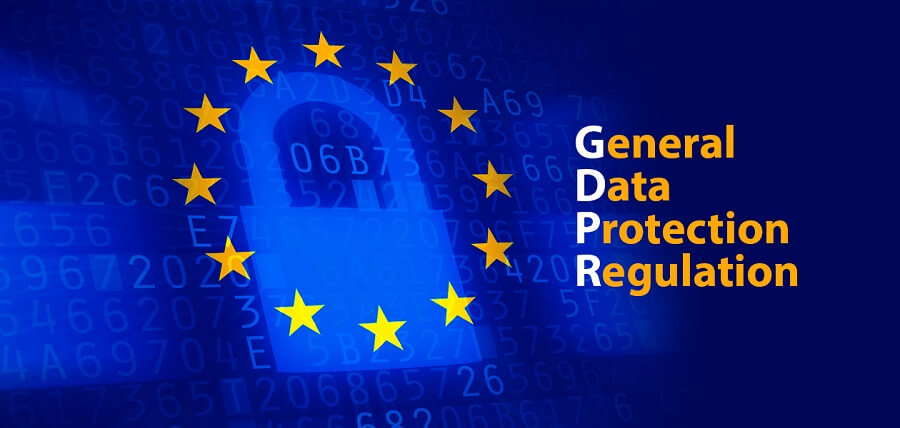 GDPR Stands for – General Data Protection Regulation GDPR protects the European people for them it protects their privacy.GDPR is an EU citizens data privacy law which protects the real privacy by rearranging the data collected by an organization or digital marketers which were not taken effect from the 80's time. So GDPR wants the people's data to be treated with respect by kicking out the spammers and the hackers. Privacy means a lot and recently Facebook also complying with the GDPR data privacy of their users. So if you are the website owners and Europeans are visiting your website, then you need to comply with the GDPR, or else you should block the access to them.
Facebook started updating their GDPR positioning here.
Why is GDPR Law being set up?
Personal data is now more beneficial to spam for the company and often used without proper permission.
Companys can sell the private data to the spamming company.
Hackers are collecting the private data to get access to the system.
Website owners need to purchase the Whois guard to protect their personal information.
As Europe wants to protect their citizens to have control over what data is being collected and how, when companies or organizations use their data.
NON-COMPLIANCE with GDPR fine $20 million Euros.
What GDPR wants you to be clear?
GDPR wants that the company or the website owners to provide the exact information about why you are collecting the data from the users. Are you keeping their data safe? People should able to find what data you are collecting, and if they want then you should rectify their data according to their need so if you are collecting the data then you should keep the data properly and also if their data is being collected wrongly and they want to correct the data , you must change the data according to their respect and there should not be any delay.
For bloggers, you do not have to take huge steps and no need to worry much. So let me give you one example how you are getting involved with the GDPR.
Note: WordPress started working on making the CMS GDPR Compliance, read it here.
WordPress CMS site is collecting user's data:
User registrations data
Comments including the email address
Contact forms are collecting the IP and the email address
Analytics are collecting the Country and IP and visitor's action.
Security plugins are collecting the user's data.
How Are Bloggers getting into GDPR?
You are falling into GDPR as soon as you are collecting the data from the users especially from the EU citizens. So it does not matter whether you are in Europe or doing business outside Europe but your blog or business is dealing with European people that the main point.
Your WordPress or Blogger platform is taking the user's comments with the email address. You are also collecting the email address from the user's submission data, and you are using the emails address for mailing them like the newsletter or upcoming posts, or you may share the ideas through the mail.
If you are creating the mailing list for spamming or mailing the email list that you harvested or collected and one single email address of European will make you fall in the GDPR so GDPR will apply over you.
If you are hiring a Virtual Assistant, then you are holding the personal data of that Virtual Assistant person.
If you are having doubts, then you can take a survey here at self-assessment tool to know whether you need to register with them or not.
How to be remaining comply with GDPR and Relax?
GDPR is not a danger or harmful to you as it is just EU laws and regulations, and you do not need to worry much as I said earlier. Its an EU Law managed by local organizations in order to protect your and other's private data.isnt it a good move?
1. Mail all of your email receiver about your GDPR compliance also let them know about you and also take permission from them whether you send them mail or not. If you are mailing people, then you should place " Unsubscribe " button below of your email content.
2. Affiliated people make sure you send the mail to your users that you are going to mail them and you want their permission whether you send the promotional mail or not. Also, clear out who you are and how you are collecting the data. You should show legitimate interest in contacting as well as collecting the email address and data.
3. No one will be able to send an unsolicited message after GDPR takes effect for the right to privacy act, so press releases and PR pitches company need to comply with GDRP.So the company needs to show that they are holding the proper data and it is up to date, and they should delete the data upon request.
4. Update your Privacy Policy: You need to update your privacy policy page and make the data privacy transparent. Mention whether you collect data or not in your privacy policy page, how you are using their data and where you are sharing their data. Keep in mind that you should clear out the users in the privacy policy page that how the user will contact you and how they can delete their stored data.
5. Make sure you are using https rather than HTTP as https is more secure than HTTP, so ask your hosting company to provide you the steps to install SSL, but if you are using our hosting then you are liable to get free SSL certificate with any of our hosting plans.
6. Make sure your WordPress is up to Date always.
7. If you are using Google Analytics, then make sure you comply with GDPR, read this article for better understanding.
Don't be panic, Keep the following clear in your mind :
Treat Data with Respect and collected data are up to date and secure.
Your privacy page should mention how you are collecting the data and how you are using their data and why you are collecting their data.
Mention on your privacy page about how the user can request to delete the collected data of the user upon request.
Make sure your computer is being secured and using the best antivirus program, as far I know ESET is the best and stable antivirus for your computer.
Don't collect the data which you do not need for any purpose.
Sharing your traffic data to the PR agency and stats like a total number of views for a post then you do not have to comply with GDPR. If there is information about IP and the email address, then you are falling under GDPR.
Good Companies are aware of these changes to play safe side. Some other are still in progress for the GDPR steps.
What about Existing Email Subscribers?
If you are having existing email subscribers then you should send them a mail about the data collected from them also make them aware about the GDPR and your intention to collect the data and store their data in your email list once again. So you need to create an email template and requesting them to subscribe, and also their data are up to date and correct. So who is not interested, remove them from your list immediately.
Why I love GDPR?
It is protecting the data and keeping me safe from mass mail in my inbox.
GDPR was giving me a chance to take part in clearing out what should I receive in my emails and what should not disturb me.
GDPR was helping to build the trusted list instead of nonactionable users and hence not generating any income from them.
So I don't want to go against GDPR as if I look at a webmaster I am keeping my mail list clean, and on the other hand as a user, I am free from the spam, and also I have the rights to control over my data.