Top 10 Advertising plugins for WordPress to generate revenue
Advertising has become an inevitable part of the digital platform as well. Advertising is a powerful tool to earn money when you have a website that can monetize the display of advertisements. Why discard or be unwelcoming to easy revenue? Its practically one of the easiest ways to earn money when you get your stuff monetized.
Monetization is the conversion of finished material or objects into money which can then act as a medium of exchange. Monetizing videos have been very common with the trending YouTube businesses. Where YouTube charges the advertisers and you get to manage the ads displayed on your videos which YouTube, in turn, shares the revenue generated from the ads with you as you get views on your video.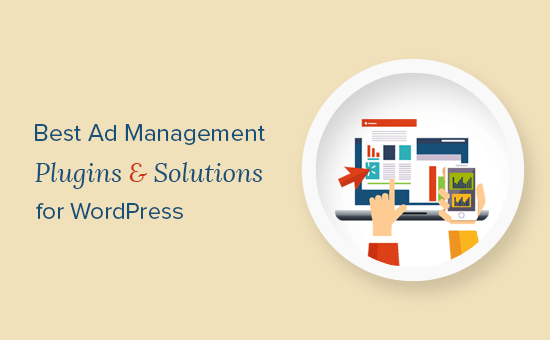 Image Source: WPBeginner
Similarly, you can have your website monetized for displaying ads and can earn money through the process.
Time and effort invested in finding the ads to be displayed
Is the idea of manually seeking out individual advertisers and displaying their ads one by one a job too exhausting? Or you are trying to just call it quits by adding one banner on your sidebar? Whatever the case, if you have a history of selling, or planning to sell display advertisements, then you need not look further, this article will help you get a better insight about advertising using plugins on your WordPress website.
WordPress is well known for its free plugins. These plugins will basically help you manage your advertisements by displaying locations, allocating advertising spaces for advertisers, keep a track of click and impression stats and various other things as well.
These plugins will definitely prove to be useful and hopefully allow you to narrow down your favorites. So, let us get started –
Top 10 advertising plugins for WordPress to generate revenue.
Ads Pro Plugin
Ads Pro plugin is an amazing plugin with several features offered at a very affordable price.
Ads Pro has an impressive 4.5-star rating at Code Canyon.
Let us begin with a fact – Around 25% of desktop users are using ad blockers these days. Which in other words translates that you might be missing out on a quarter of your potential revenue. Ads Pro Plugin goes undetected by bypassing ad blocking security filters.
It then allows you to display your ads in various positions on your website. Speaking as of now, Ads Pro can display your ads in at least 20 different ways, which also include other innovative ways like floating ads, background ads, and sliders to begin with.
By allowing 20 distinct methods of displaying advertisements, it also paves way for a dangerous number of combinations This Plugin also comes with 25 + other advertising templates. Templates are nothing but preset that help ad display combinations to get designed in order to maximize your display space without jeopardizing your web site's user experience.
If you're considering to possibly direct ad purchases, then Ads Pro also includes a front-end interface to let your advertisers purchase and manage ad spots with ease. Ads Pro also comes with split-testing for you to help determine which types of ads pull in the most revenue.
Various other functions include impression capping, filtering ads on specific categories/tags, geo-targeting, analytics, etc.
Price tag: $37 (Standard Envato licensing)
WP PRO Advertising System
WP PRO Advertising System is also a full-service advertising manager plugin with almost every enables service.
WP PRO advertising comes with at least 18 predefined advertising zones. Certainly, with the standard features like in-content ads and slide bar banners including some more innovative options like corner peel ads, background ads, various others.
WP PRO Advertising System even allows you to add advertisements to your MailChimp newsletters.
you can also quickly have access to your statistics for impressions and clicks.
WP PRO Advertising System comes with its own banner ad inbuilt creator that helps you easily create HTML5 banners (animated)
The initial plugin doesn't come with a front-end interface to sell your advertisements directly. You can only avail that benefit but only if you purchase an add-on.
The Pro Ads Buy and Sell add-on, which costs $17, allows you sell ad spots through WooCommerce.
If you are not interested with that provision, WP PRO Advertising System gives you similar features to Ads Pro Plugin for a lower price.
Price tag: ($29 with standard Envato licensing. Extra $17 for add-on)
WP in Post Ads
WP In Post Ads contains a lot of tremendous features. Given the name is self-explanatory – WP In Post Ads is dedicated to purely posting ads, and not anything else – say corner peels and things like pop-ups.
One of the great Hercules like ad management features is built-in split testing. You can conveniently run different test ads and positions to see which has the more potential to generate the most money for your site.
You can easily choose a default position like before or after content, or after N number of paragraphs for your ads. You can also use the manual route where you can insert ads using a short code. You can also set up particular rules for which ads are supposed to be displayed on certain posts. Or you can simply ask WP In Post Ads to randomly display your advertisements to figure out who are your top contenders.
You can also choose to hide your ads if you want to from logged in users
Price tag: $29
WP Quads

WP QUADS allows you lots of control and managerial authority over how and where your ads should be displayed. You're not limited to AdSense with WP QUADS despite everything. You can also display any other ad code but don't expect a front-end interface for selling ads directly to other advertisers.
Price: Free. Pro version starts at €49.
AdRotate
AdRotate is also a full-service advertising management like previous plugins like Ads Pro and WP PRO Advertising System.
The free version allows you to manage both your own ads as well as third-party networks AdSense, DoubleClick, etc.
It also allows you to sell ads directly to individuals, Accepting PayPal payments is easy and convenient. Advertisers will get their own set of a front-end dashboard which the allows them to see an overview of their ads and statistics.
AdRotate probably has the best free version of any of the plugins mentioned here. Its pro version is on par with the other ad management plugins.
Price tag: (Free. Pro version starts at €29)
WordPress Ad Widget
WordPress Ad Widget is the simplest option on the list by a landslide. If you are seeking for something free, then it will simply cater to your needs. If not, then other plugins offer way more features.
Simply speaking, it comes with a widget that you can place anywhere in your sidebar. In which you can conveniently place your own custom banner ads as well as ads powered by Google AdSense
It's unfortunately only helpful for amateurs.
Advanced ads plugin
Advanced Ads is a free advertising management plugin with additional paid add-ons. The version without the add-ons is pretty decent as well.
You are allowed to create unlimited ads including your own as well as other advertisers that include AdSense. For your ads to display, you can place them in various locations of your posts for example your sidebar, footer, header, etc.
Until now, all of the above features are free. The perks of the paid ones are as follows.
Advanced Ads Pro – additional placements and control over your ad display.
Selling Ads – ability to sell ads directly to advertisers.
Geo Targeting – allows you to add a variety of geo-targeting options for your ads.
Tracking – get descriptive and detailed statistics for all of your ads.
Ultimate Ads Manager

Ultimate Ads Manager is also a free ad manager. It will assist you in tracking and managing all ads that you choose to display on your website.
First and foremost, you can conveniently create ads through a new custom post type. You can either create your own ad or just enter in the AdSense code.
The plugin includes a shortcode for each individual ad, or you can have the plugin randomly select which ad to display.
Price tag: (Free. Or $9.90 per month for Google Analytics integration and other perks)
Post Layout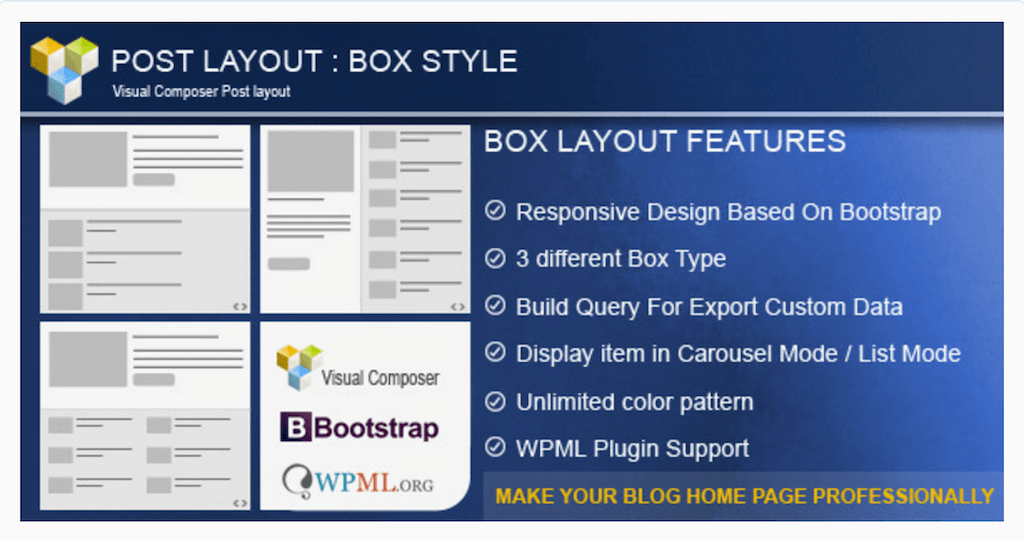 Post Layout is very flexible and efficient ad plugin that allows inserting JavaScript or HTML created by Google AdSense, Amazon, Chitika, BidVertiser, and so on – this plugin is just a matter of copy-paste functioning.
Elite Video
Elite Video Player is a responsive type of video player for WordPress.
Elite Video Player also has the capability of adding pretty powerful advertising options to any of the videos that you choose to embed in WordPress.
With this plugin, you can conveniently add pre, mid and post-roll and even popup ads to your videos. It will also allow you to add custom ads skip times.
You can add these ad types to any of the video types that are supported by Elite Video Player. As of now they are – YouTube, self-hosted videos, Vimeo and Google Drive videos.
Price tag: $36 (with standard Envato licensing)